COMMUNIST PARTY OF GREECE
The people will continue to bleed for the profits of energy groups and shipowners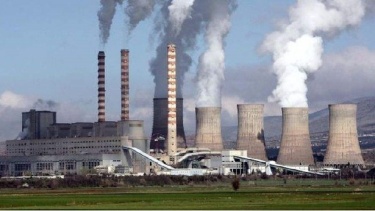 In a statement on the Prime Minister's announcements about the measures concerning electricity bills, the Press Office of the CC of the KKE highlights the following:
"The new government measures for high energy prices are in essence turning the electricity bill shocks into new additional taxes and cuts for the people, since any relief of the electricity bills will be paid from the state budget, that is, from the popular households.
In this way, the people, either as 'consumers' or as 'taxpayers', will continue to bleed for the profits of energy groups and shipowners who transport US gas as well as for the funding of the extremely expensive LNG and RES electricity production.
Any relief will eventually turn out to be just lip service and far from the needs of the people, all the more so as the Prime Minister himself admitted that energy prices will continue to rise.
Only the KKE's proposals can be a substantial step in relieving the people and organizing their struggle against the EU's 'green transition' policy, which is responsible for the high energy prices —long before the war— and is consistently promoted and jointly supported by the ND, SYRIZA, and the other bourgeois parties.
These proposals focus on the immediate and complete reopening of lignite plants, the abolition of the so-called European carbon dioxide emissions tariff that artificially devalues lignite production, the abolition of the adjustment clause, excise duties, and the Energy Exchange, and the lifting of sanctions against Russia that are driving up natural gas costs. The KKE will take immediate legislative initiatives in this direction."
06.05.2022