Intervention of the KKE at UNESCO
Call for measures for the protection of anti-fascist and Soviet monuments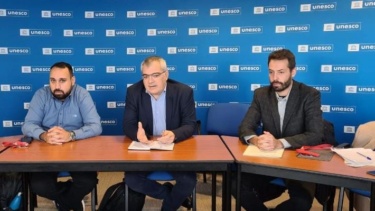 On Thursday 29 September, the MEPs of the KKE Kostas Papadakis and Lefteris Nikolaou-Alavanos held a meeting with Genc Seiti, Director of the Division for External Relations of UNESCO, and Lazare Eloundou Assomo, Director of the UNESCO World Heritage Centre. The meeting took place at the UNESCO headquarters in Paris.
The MEPs of the KKE raised the issue of the intensifying destruction and vandalism of anti-fascist and Soviet cultural monuments in several European countries, which are often accompanied by their replacement by Nazi constructions. They called for urgent measures to be taken for their protection and for an end to be put to the destructive actions of governments, regional and local authorities, and Nazi groups. They stressed the need to punish all those responsible for their destruction and to stop all prosecutions against those who defended them.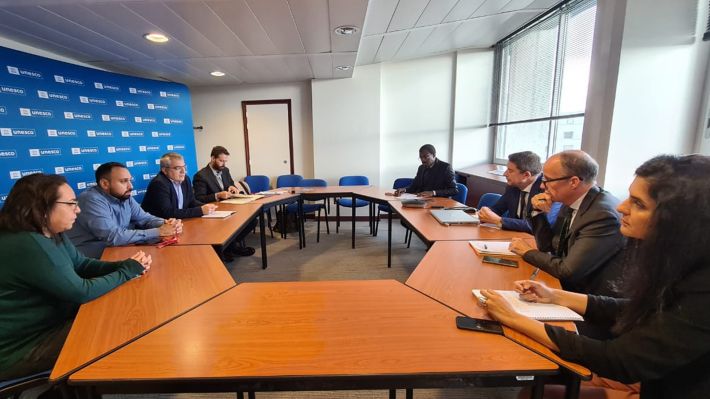 The MEPs of the KKE also presented an indicative list of destroyed and vandalized monuments in countries such as Ukraine, Russia, Poland, the Baltic states, Germany, the Balkan countries, and others.
The KKE will continue initiatives for the substantial and effective protection of anti-fascist and Soviet monuments so that the people and particularly the youth from these countries can get acquainted with the struggles of the peoples in the 20th century against fascism and capitalist barbarism that creates and supports it.
03.10.2022