COMMUNIQUE OF THE PRESS OFFICE ON THE RECOGNITION OF GUAIDO AS INTERIM PRESIDENT OF VENEZUELA BY THE GREEK GOVERNMENT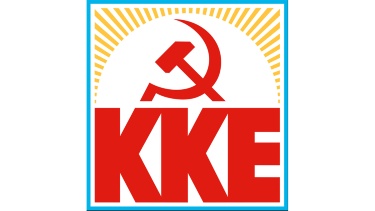 The Communist Party of Greece (KKE) denounces the recognition of Guaido, coup d'etat leader and puppet of the USA, by the ND government as interim President of Venezuela, on the grounds of the unacceptable EU common position, that the SYRIZA government supported.
            This action supports the dirty intervention of the USA, the EU and their allies in Venezuela and turns against the legally elected President of the country and against the people of Venezuela as a whole, which is the only responsible factor to decide the political and social developments in its country.
            The KKE expresses its internationalist solidarity with the people of Venezuela, the Communist Party (PCV) and the Communist Youth (JCV) that struggle in favor of the people's interests.
12/7/2019                                            PRESS OFFICE OF THE CC OF THE KKE